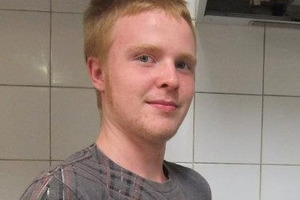 A Canadian backpacker who had been missing since February 8 has been found safe and well.
Pearce Martin, 20, had been backpacking around New Zealand, camping and staying in hostels.
His last known whereabouts was in Waitangi in from February 3-8 where he was attending Waitangi Day celebrations.
He maintained regular contact with family and friends up until February 8, but no one had heard from him since then.
He has now made contact with his family.
Sergeant Linda Simpson from the Missing Persons Unit said there were no longer concerns for his safety.
"He is safe and well in the Nelson area and has been in touch with family," she said.
Police said they were grateful for the assistance that some members of the public provided, some of whom called in with information.
- nzherald.co.nz