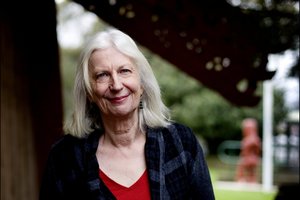 Auckland University Maori Studies professor Dame Anne Salmond has been named New Zealander of the Year.
She was awarded the title at a gala dinner in Auckland last night for her services in Maori and Pacific studies.
Dame Anne said it was a great and humbling honour.
"It was just so moving [to receive the accolade] because it comes from the grassroots of New Zealand," she told Firstline this morning.
Dame Anne said the other finalists had done amazing things.
She is author of seven award-winning books, was chair of the New Zealand Historic Places Trust, and is a former Pro Vice-Chancellor at The University of Auckland.
She is also an environmentalist and is working to clean New Zealand's waterways.
The award honours the achievements and contributions of a Kiwi who has made a major contribution to the nation, given outstanding service to the country, and provided inspiration to New Zealanders.
The award's patron, former Prime Minister Jim Bolger, was among those who paid tribute to Dame Anne.
"Dame Anne Salmond is an exceptional New Zealander who is committed to understanding our cultural heritage and to protecting our environment for generations to come. She is a deserving recipient and a passionate and articulate Kiwi with a strong vision for our nation's future."
Herald online columnist Sam Judd was named Young New Zealander of the Year for his work leading the Sustainable Coastlines Trust, which mobilises Kiwis to clean up New Zealand beaches.
Ian Grant was named the Senior New Zealander of the Year for dedicating his life to supporting parents by developing the Parenting Place.
Jim Morunga, from Napier, was awarded the Local Heroes Award for his work with suicide prevention and supporting disabled Maori.
The Grandparents Raising Grandchildren Trust was given the Community of the Year Award for establishing support services for grandparents raising their grandchildren.
The five award winners were chosen from a list of three finalists in each category, which were judged from almost 700 nominations made by the New Zealand public during 2012.
Each winner received a custom made New Zealand trophy and $5000 towards their work from principal sponsor Kiwibank.
- nzherald.co.nz