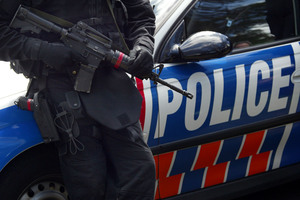 A Dunedin man is alleged to have fired a number of shots during a domestic dispute with his wife last night.
Police were called to an address in St Kilda after neighbours reported hearing gunshots about 11.45pm.
The Dunedin armed offenders squad attended and a 51-year-old man was arrested.
Sergeant Paul McLaughlin said a "significant" number of weapons, ranging from pistols to rifles, and ammunition were located.
It was not known whether the shots were fired into the air or directed at somebody.
The man is to appear in Dunedin District Court later today facing a charge of threatening to kill.
The investigation continues.
- APNZ