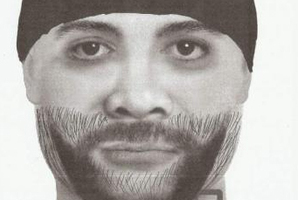 Police have released an image of the man suspected of attacking a 19-year-old woman in Christchurch.
The woman was in Jellie Park in Burnside with her dog just before 2am on Sunday when she was attacked, Detective Greg Dalziel said.
The woman fought back but suffered cuts and bruises when she was attacked by the man, who police said was carrying a weapon.
The victim's dog bit the man in the shoulder or the neck.
Christchurch police today released a composite image of the man, based on information given by the victim who was interviewed by police yesterday.
The offender was described as being possibly European with dark facial hair.
He was wearing dark clothing at the time of the attack.
Police are appealing to the public for information, and would like to hear from anyone who saw suspicious activity in the area around 1.30am or 2am on Sunday.
Anyone with information should contact Christchurch Police on (03) 363 7400 or call Crimestoppers anonymously on 0800 555 111.
- nzherald.co.nz