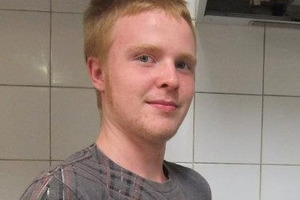 Police are appealing for information about a missing Canadian backpacker who hasn't been in contact with his family since February 8.
Pearce Martin, 20, has been backpacking around New Zealand, camping and staying in hostels.
His last known whereabouts was in Waitangi in from February 3-8 where he was attending Waitangi Day celebrations.
He maintained regular contact with family and friends up until February 8, but no one has heard from him since then.
Senior sergeant Linda Simpson said there was no clue as to where Mr Martin travelled after Waitangi. The lack of contact with his family was of concern, she said.
Anyone with any information can contact any police station and quote reference number 130223/3877 or email missing.persons.pnhq@police.govt.nz.
- nzherald.co.nz