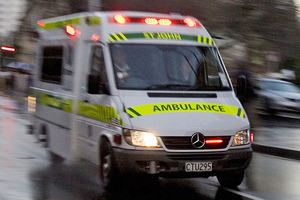 A teenage girl ended up in Whangarei Hospital with a broken arm after being washed across rocks at Matapouri.
Northland St John Ambulance acting district operations manager Wally Mitchell said the Northland Electricity rescue helicopter winched a 14-year-old girl from rocks at Matapouri about 4.30pm on Saturday with a badly broken arm.
Mr Mitchell said two girls were swimming in a pool when a big wave swept into the area and dragged one of them across the rocks, breaking her arm.
For more articles from this region, go to Northern Advocate