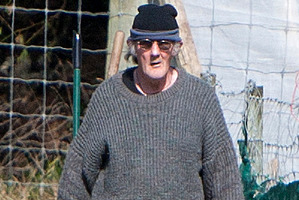 Napier JP Pat Magill says the "dark clouds of retribution" are entrenched in New Zealand society, with the public and media reaction to the likes of Stewart Murray Wilson no help to those incarcerated.
Mr Magill has visited Wilson at Kaitoke a number of times since his release from prison.
Serial sex offender Wilson has been returned to prison until at least May 2 after being denied bail following a court appearance in Wanganui on Friday.
Wilson denied breaching his parole conditions when he appeared before Judge David Cameron in Wanganui District Court. The matter has been set down for a defended hearing.
He is alleged to have breached his parole on February 18 by "phoning a person he had been directed not to associate with" and was recalled to prison yesterday by the Parole Board.
Mr Magill said he was prompted to visit Wilson because he was shocked by the media and community reaction to the sex offender's release last year.
Mr Magill said such negative reactions offered little hope for Wilson and any others who were incarcerated.
"This New Zealand style of hounding offenders that creates more victims is not good for our young at school who see this as the only model towards a better understanding and caring society" he said.
"Murray, whether in prison for a small breach or back in his cottage, is still isolated from community dialogue for good."
Meanwhile, Wanganui Mayor Annette Main said her reaction to news that Wilson had been recalled to prison was one of relief.
"I was pleased that the Department of Corrections acted as quickly as they did. They have backed up what they said when Wilson first arrived here - that they will act if he breaches any of his parole conditions."
She said it was not for her to say whether Wilson was a threat to the Wanganui community.
"It's not my call as to whether he's a threat to any community. The Parole Board made that call when they imposed all those conditions on him, and obviously those conditions were justified.
"I am just pleased this was the condition he broke, rather than one that affected our community."
Ms Main said the council had not discussed whether to take any further legal action against the Department of Corrections and the Parole Board.
For more articles from this region, go to Wanganui Chronicle