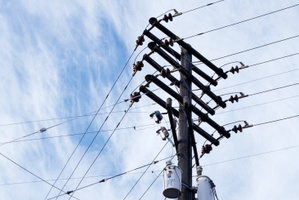 Power bills will be affected from April following changes to line charges by Vector.
The company has taken advertisements in today's Herald to announce the changes to rates and plans.
A spokesman said the change represented a reduction of about 3 per cent on the average bill.
But he noted: "End consumers may see a greater or lesser decrease, or even a small increase as a result of our ongoing programme of price rebalancing and alignment between our two electricity networks."
The Commerce Commission last year investigated line charges, which make up 30 per cent of a bill, and determined they should be cut by about 10 per cent.
The relief comes following power price rises in the past year that resulted in average Kiwi households paying $117 more for their power.
This was in line with the pricing principles set out by the Electricity Authority.
"We have no control over how much and when retailers pass the effect of our price changes on to end consumers," the spokesman said.
Mercury Energy says its customers can expect to save an average of about 1.4 per cent, or $2.50, a month from April, despite having increased its power prices.
"Within the overall review of our prices, Mercury has increased its energy charge by 2.9 per cent to meet general cost pressures within our retail business," said general manager James Munro.
Mr Munro said line charges would be dropping by an average of 7.5 per cent.