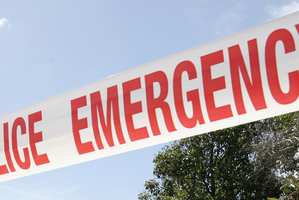 A Wellington father and his young son were injured when a boat exploded at a Picton marina today.
The 7-year-old boy and his 42-year-old father were flown to Wellington hospital with leg injuries after gas fumes ignited shortly after the boat they were on was refuelled.
A Wellington Hospital spokesman said the pair were in a stable condition.
The incident happened at Waikawa Marina about 9am.
The blast threw the father and son across the boat, a Nelson Marlborough Rescue Helicopter spokesman said.
Two other people believed to be on the vessel were uninjured.
Port Marlborough chief executive Ian McNabb said the boat was owned by a local person, but he was yet to find out who.
He said the explosion happened near the port's refuelling station.
"Obviously it's no good having an explosion happen so close to gas tanks.
"We'll be investigating exactly what happened."
Port authorities would be speaking with the boat's owner, he said.
Deputy harbour master Alan Coughlan said the boat was preparing to move away after refuelling when the engine was turned on.
"There was a petrol fume that exploded."
The debris struck the victims' legs, he said.
The explosion was heard about 700m away by Stuart Scaife from Boating Marlborough.
"I heard a dull thud and I wondered what it was," he said.
He assumed it was nearby oil drums making noises by expanding or contracting.
A nearby resident, who did not want to be named, said the explosion "sounded like a bit of a boomph".
- APNZ