GP once suspended for misconduct treats patients while under supervision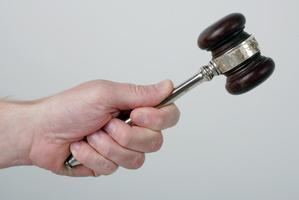 A doctor suffering from bipolar disorder, who was suspended from practising in New South Wales after a catalogue of errors, has returned to work as a GP in New Zealand.
Dr Leonard Philipiah - who once claimed to have "special healing powers" - was found guilty of professional misconduct after he failed to properly care for four patients at two Australian hospitals.
The New Zealand Medical Council is aware of Philipiah's history. Spokesman George Symmes said the council thoroughly checked doctors applying for practising certificates when they arrived from overseas.
The Herald on Sunday last year reported on calls for greater transparency about the history of transgressing doctors. Details of Philipiah's misconduct were published in full on Australian medical websites, but here only the fact he has conditions on his practice certificate is listed, not why they are in place.
Green MP Jan Logie has joined the call for more information to be readily available for patients.
"Currently conditions are not worded in a way that is consistent across cases and clear for the public to understand," she said.
Philipiah qualified at Auckland University and was the director of the Aviemore Drive Medical Centre in Howick. After being declared bankrupt in 2007, he moved to Australia to work in emergency departments.
He faced disciplinary action in 2009 after failing to take full notes or prescribe appropriate medicine for patients. The NSW tribunal stopped short of deregistering Philipiah after he returned to New Zealand and sought pyschiatric help for his bipolar condition.
He was granted a conditional practising certificate to work under supervision in a group practice last year and works three days a week at the Waiuku Health Centre, 60km south of Central Auckland.
In a testimony to the NSW medical tribunal, psychiatrist Sara Weeks said Philipiah described having "special healing powers" when she treated him in 2007. "It was my opinion that his grandiosity was related more to narcissistic personality structure than to psychotic illness or mood elevation," she said.
A psychiatrist said he had "a relapsing Bipolar Affective Disorder with lability of mood, slight grandiosity and the suggestion of a degree of insightlessness".
Symmes said Philipiah's issues were deemed competence and health matters rather than misconduct. Council wanted to protect the public while rehabilitating him.