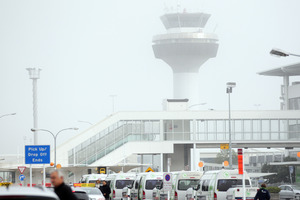 A ceiling leak at Auckland Airport's domestic terminal has forced a complete evacuation.
The water leak, which happened at the regional end of the terminal, happened about 11.45am today.
"The whole of the terminal has been evacuated as a precaution while emergency services and plumbers check it out," said Auckland Airport media spokesman Richard Llewellyn.
So far the incident had not affected many flights and it was hoped that the problem would be fixed as soon as possible, Mr Llewellyn said.
It was not yet known what caused the leak but experts on the scene are working on it, he said.
- nzherald.co.nz