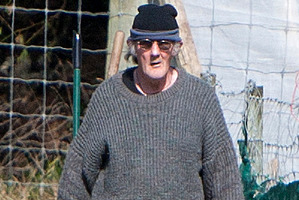 Serial sex offender Stewart Murray Wilson has appeared in Whanganui District Court this morning in relation to an alleged breach of his parole conditions.
Wilson was recalled to prison by the Parole Board yesterday and appeared in court this morning.
However Judge David Cameron suppressed all details of this morning's hearing. The matter was adjourned and is expected to resume within the hour.
Following news of Wilson being recalled to prison, Wanganui Mayor Annette Main said the Department of Corrections could be trusted to keep the Wanganui community safe from the aging sex offender.
Ms Main said she received the news from Wanganui police about 8pm last night. Other Wanganui district councillors had also been contacted by police.
Ms Main said her reaction was one of relief.
"I was pleased that the Department of Corrections acted as quickly as they did.
"They have backed up what they said when Wilson first arrived here - that they will act if he breaches any of his parole conditions."
She said it was not for her to say whether Wilson was a threat to the Wanganui community.
"It's not my call as to whether he's a threat to any community. The Parole Board made that call when they imposed all those conditions on him, and obviously those conditions were justified.
"I am just pleased this was the condition he [allegedly] broke, rather than one that affected our community."
Ms Main said the council had not discussed whether to take any further legal action against the Department of Corrections and the Parole Board.
For more articles from this region, go to Wanganui Chronicle