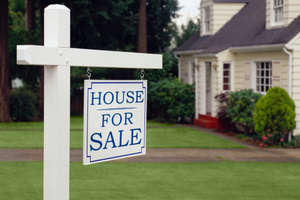 A real estate agent has been fined $2000 after she passed on confidential information about a police officer home owner.
Invercargill saleswoman Dana Hunter, who works for Hoamz Southland Limited, was involved in a verbal altercation with her former boss, the owner of another real estate company after she passed on the officer's unlisted contact details.
The Real Estate Agents Authority has found Ms Hunter guilty of unsatisfactory conduct after a complaint by her former boss.
Between February and December 2011 a property was listed for sale with the real estate company where Ms Hunter was working. The company is not named in the authority finding.
The owner was a police officer who advised the company their contact phone numbers on the listing authority were unlisted and were to remain confidential, said Ms Hunter's former boss, who is also not named.
In June 2011, Ms Hunter resigned from the company and joined Hoamz.
Three months later she gave a colleague the phone numbers for the police officer property owner and "encouraged him to contact the property owner in order to advise the owner of a potentially interested party and ascertain the current status of the listing authority", said the authority finding.
Her former boss accused her of taking the listing sheet - a claim she denied, saying she had recorded the contact details in her personal journal and didn't know they were unlisted, said the finding.
However, she admitted she shouldn't have kept the contact details after leaving the company.
Ms Hunter then contacted her former boss saying she had a buyer for the property and to ask if they would "work in" with her. She did not say she was the interested buyer.
Later, she contacted the property owner asking if she could buy the property privately without any commission, the owner said.
In part, one text message from the agent to the owner said she would "not make trouble but I will let you know if I have problems. Won't say we have spoken. Don't want to make a problem for you. Dana".
"Have just been verbally attacked by (the complainant) will not be looking at your house", she said in her last text message to the owner on September 28.
The authority found Ms Hunter breached professional and conduct standards by disclosing a client's personal information and by privately approaching the client.
- APNZ