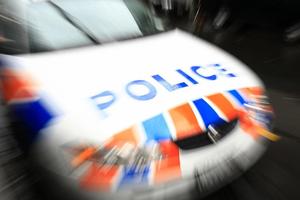 A 17-year-old Clyde man has been arrested in connection with 22 incidents of damage and graffiti which police say "blighted" the Clyde township.
The incidents happened overnight on October 27 and Detective Sergeant Derek Shaw said the arrest came after a lengthy investigation.
"This offending had a big impact on the Clyde community - it blighted the township. People were genuinely devastated at the damage and individuals felt they had been targeted," Detctive Sgt Shaw said.
The spate of offending included graffiti, with paint on walls, vehicles, fences and houses - 22 different incidents.
The man had been charged with one representative charge of criminal damage and was bailed to appear in the Alexandra District Court next Tuesday.
"The arrest has come after excellent scene examinations were carried out and items were collected and handed in by the public and drawn to our attention, and also from information received from the public, which has all been pivotal in this case," Det Sgt Shaw said.