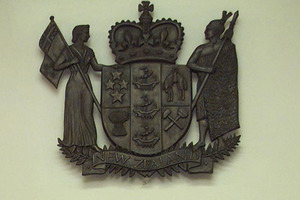 An American-born medical officer has appeared in court for allegedly pepper-spraying a man during an altercation at an Auckland petrol station.
John William Hinchcliff stopped at Caltex service station on Broadway in Newmarket at 3pm last Friday.
He had a verbal altercation on the forecourt with a man known to him, during which he allegedly took a can of pepper spray from his car and sprayed the victim three times before driving away, said a police spokeswoman.
Hinchcliff was interviewed and charged with assault with a weapon and possession of a disabling substance.
He appeared at Auckland District Court today and is next scheduled to appear on March 14.
Caltex management and Hinchcliff did not respond to requests for comment.
Under the Arms Act only the police are authorised to use pepper spray, also known as oleoresin capsicum (OC) spray, in New Zealand.
It is categorised as a restricted weapon.
Used to temporarily restrain people, it irritates the eyes, causing tears, pain, and possibly temporary blindness.
- APNZ