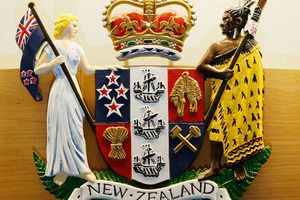 The mother of a baby girl killed by Elizabeth Mary Healy in 1997 is shocked that she has been granted parole.
"I don't accept that New Zealanders' children are safe," Andrea Keats told Radio New Zealand today.
Healy still denies killing 17-month-old Shae Hammond and poisoning another child but the Parole Board, in its decision released yesterday, said Healy was no longer a risk to the community.
She will be released from custody on March 6.
Ms Keats, who has consistently opposed parole unless Healy acknowledges what she has done, said she "yelled, screamed and cried" when she found out about the decision to release her.
She did not accept the Parole Board's assertion that Healy no longer posed a risk.
"How can they say that when she's never admitted what she's done? She's never redeemed herself in anyway. To me, she's like a light switch that could go off at any time again."
Ms Keats said Healy's parole conditions did not give her any comfort.
"Her kids are getting to the stage where they're old enough to become parents. I would hate to see them leave a grandson or a granddaughter in her care," she said.
Where she will live has been dictated by the Parole Board but will not be made public.
It is her third parole bid since July last year and the decision to let her free was based on finding accommodation and support groups, at least one of which is church-based, the Parole Board said.
Healy has been subjected to numerous psychological reviews and her behaviour in custody has "stabilised" since 2010.
She has been employed fulltime since May 2011 working with a Christchurch packaging system as part of the prison's release to work scheme.
The company described Healy as "a valued employee with a high work ethic".
"Finally, we note that notwithstanding her denial of her offending, Ms Healy's risk of violent recidivism has consistently been assessed by departmental psychologists as low," the Parole Board said.
Healy has had 11 "special conditions" imposed on her for her first five years out of prison, including restrictions on going to Christchurch or having unsupervised contact with children under 16 without written consent.
Healy was sentenced to life imprisonment in 1998 after a jury found her guilty of the baby's murder.
- APNZ