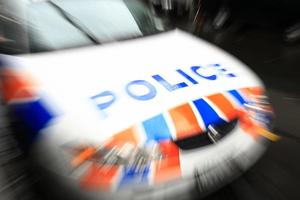 A woman is dead after the van she was driving collided with a truck, on State Highway 2 just north of Gisborne, early this morning.
Serious crash investigators are still at the scene of the incident, which happened at 12.40am.
Police said the collision on Matawai Road, Ormond, caused the truck to tip over, but the driver was uninjured.
The truck was carrying empty milk crates.
Meanwhile, a 51-year-old man killed when his ute crashed into a tree north of Turangi last night was not wearing a seatbelt, police say.
The crash happened on State Highway 1 at Hatepe, about 8.30pm, said Senior Sergeant Fane Troy of the Taupo area road policing group.
The driver was killed instantly and his ute suffered extensive damage.
"Once again a family has lost a loved one because that individual made the decision to not wear a seatbelt," Mr Troy said.
"Police cannot reiterate enough the importance of wearing your seatbelt. They do save lives."
The name of the driver would be released once family members had been informed. The cause of the crash was being investigated.
- Newstalk ZB with APNZ