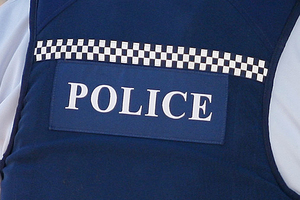 Police are appealing for witnesses to the armed robbery of a dairy in Lower Hutt yesterday.
The robber entered the dairy in Petone about 2.30pm yesterday wearing a black bandana across his face and brandishing a pistol, police said.
He demanded cash from the lone female shop assistant, who took all of the money out of the till and into a back room, where she fetched a cricket bat.
The man then fled the scene.
The offender was wearing a light grey hoodie, black pants and was wearing a dark backpack with a red design on the front.
"Police want to hear from anyone who saw suspicious activity on Hutt Road or Richmond Street around 2.30pm on Tuesday," said detective sergeant Christiaan Barnard.
Anyone with information should contact Hutt Valley Police on (04) 560 2600 or call Crimestoppers anonymously on 0800 555 111.
- nzherald.co.nz