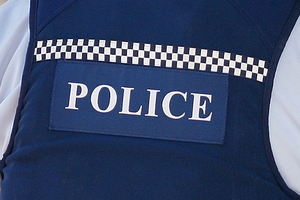 A man accused of assaulting two police officers who were defusing a brawl in Blaketown on Saturday night has been granted bail.
Logan Stanton, 20, of Camerons, is facing the two charges of assault plus others of forced entry and disorderly behaviour.
He and Casey Joseph Mahuika, 20, of Blaketown, had been in custody since their arrest on Saturday until they appeared this morning in Greymouth District Court.
Mahuika faces two charges of forced entry and one of disorder. He too was granted bail, Lawyer Eymard Bradley saying that police no longer opposed it because other arrests "facilitated by the defendants" had been made.
He said that Stanton accepted, but regretted that he had punched one of the constables because he had been grabbed roughly by the throat.
As conditions of bail both men are banned from having contact with witnesses or co-offenders and each must obey a curfew and abstain from alcohol or drugs until their next appearance on March 12.
Judge Raoul Neave noted Stanton's previous "complete contempt for court orders" having 11 breaches of sentences or court orders.
Three Greymouth officers were allegedly punched on Saturday as they tried to make arrests after a street brawl.
Greymouth Senior Sergeant Allyson Ealam said earlier this week that no one had stepped in to help her officers during the alleged attacks.
"People stood by and watched, no one helped the officers and when we catch the bystanders they will also be charged," she said.
A Paroa man was arrested yesterday and charged in relation to the alleged assault on police.
The 19-year-old was charged with aggravated assault of a police officer, disorderly behaviour and wilful damage.
He is expected to appear in the Greymouth District Court on Thursday.
Meanwhile, a 24-year-old Totara Flat woman who was arrested and charged with disorderly behaviour and assaulting police is yet to appear.
A Greymouth police spokesman said today that members of the public had been a big help in piecing together the circumstances surrounding the "appalling, unprovoked" assault. Witnesses who have not been spoken to are asked to contact the Greymouth police.