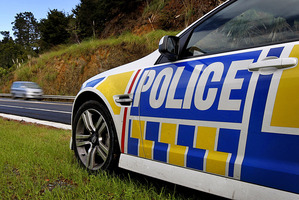 Police are looking for an elderly man after a hitchhiker was sexually assaulted in Nelson on Friday.
The 21-year-old Nelson woman was hitchhiking from Richmond to Nelson about 10am on Friday when she was picked up by a man in his 70s who called himself John, police said.
Instead of dropping the woman near the hospital he locked her in the car and drove to the Maitai Valley near Sharlands Creek where she alleges he sexually assaulted her.
The woman managed to escape and run down the Maitai Valley to get help when the man got out of the car.
"John" is described as being clean-shaven with short grey hair and a knee brace.
He was about 170cm tall and suffered from arthritis.
He was wearing a white T-shirt, cargo shorts and sneakers.
The car is described as a red '90s Nissan hatchback with a black stripe on the doors.
The victim was wearing a white top, a cardigan, black pants and jandals.
Anyone with information about the incident is urged to contact police on (03) 546 3840.
- nzherald.co.nz