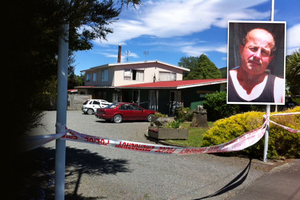 A Masterton woman has become the sixth person charged in relation to the death of Featherston man Glen Jones who was bashed to death in his home last month.
Cassandra Lynn Granich, 23, is not facing a charge over the attack on Mr Jones but is charged under the Crimes Act 1961 with "knowing that Kristofer Jones had been a party to the crime of murder tampered with evidence against the said Kristofer Jones in order to enable him to avoid arrest".
Granich did not enter a plea when she appeared in Masterton District Court yesterday but unsuccessfully sought name suppression through solicitor Louise Elder.
Ms Elder said she was representing Granich on instructions from another lawyer.
She asked for a remand to allow for disclosure to be completed and sought suppression on the grounds Granich had a health issue.
Judge Chris Touhy said there were insufficient grounds for interim name suppression.
He allowed Granich bail to appear in court again on March 18.
Bail conditions include a residential address she is to live at, that Granich is not to apply for a passport and she is not to associate with Hayden Ranson, Kristofer Jones, Matthew McKinney, Toni Miller or Tariana Jones.
All those named, apart from Miller, has been charged with Glen Jones's murder and aggravated burglary.
Miller is charged only with aggravated burglary.
For more articles from this region, go to Wairarapa Times-Age