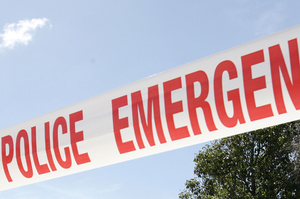 An armed robber is on the run after firing at least five shots during three separate robberies in Auckland between 4pm and 5pm yesterday.
All of the shots were fired into the ground during the last robbery at the summit of Mt Eden, when two victims challenged and chased the man after he stole a bag from them.
Police have since recovered the .22 calibre bullets.
At least four people were confronted by the man, who stole money, a cellphone and a bag containing a Taiwanese passport during the spree.
Police said he was driving a 2012 royal blue Commodore SV6 with the registration GPH784, which had been reported stolen.
The man has been described as being Maori or Polynesian and aged between late 20s to 40.
Police are urging people not to approach the man, and to call police immediately on 111 if they see him.
Anyone with footage or information about the incidents are also urged to contact police.
- nzherald.co.nz