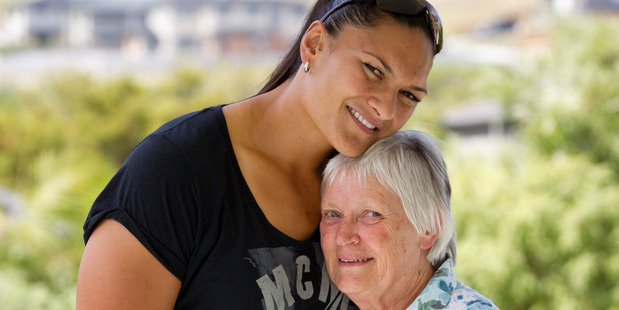 Fresh from her success at the Halberg Awards, Sportswoman of the Year Valerie Adams made an emotional visit yesterday to the South Auckland hospice where her mother died.
The Olympic and world shot-put champion travelled to the Totara Hospice in Manurewa to spend time with nurse Alana Becher, who cared for her mother, Lilika Ngauamo.
The star got to know Ms Becher during her mother's stay there.
Yesterday, the pair chatted and hugged before Adams, with her sisters Ana Ngauamo and Paddy Pupuke and niece Sharne Pupuke,12, visited the hospice's rose garden. It is named after Adams, and contains a yellow rose also named after her.
In 2009, the hospice announced that Adams, would take on an ambassador's role.
Nine years before, in 2000, she had left school for three months to live in the hospice with her mother, who was struggling with cancer.
After Mrs Ngauamo's death in September that year, Adams said she wished to give something back to the hospice because of her strong personal connection.
It was therefore no surprise that Adams would follow up her Halberg Award win with a trip to the hospice to remember her mother.
Shortly after she rose to fame as a teenager, she told the Herald: "All the success goes to her [Mrs Ngauamo], no matter what happens."