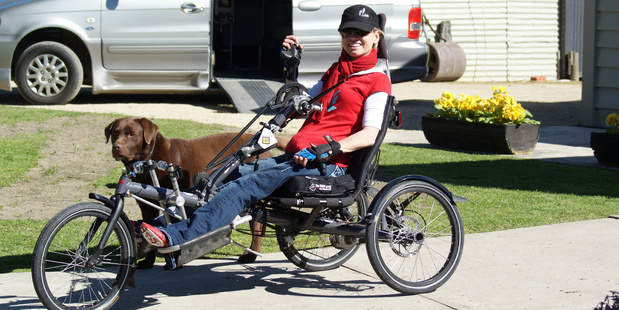 Kiwi tetraplegics hope to be the first to handcycle up to the Mt Everest base camp as part of a fundraising challenge tackling seven peaks across Tibet and Nepal.
The CatWalk Trust's Catriona Williams will handcycle with two fellow tetraplegics, Neil Cudby and Rob Creagh, from Lhasa in Tibet to Kathmandu in Nepal, to raise $1 million for spinal cord injury research.
Williams said doctors had expressed concern about people with spinal cord injury and decreased lung function going to high altitude. However, the trio passed a hypobaric chamber test at the Devonport Naval Base earlier this month. "That means with good guidance on ascent we might just make it," Williams said.
In June, the tri-national team from the UK, Australia and New Zealand will attempt to cycle from Lhasa to Khamba La (4794m), Karo La (5015m), Simi La (4330m), Tso La (4520m), Tra La (4050m), Gyatso La (5220m), Everest Base Camp to Long Jong La (5069m), Pang La (4990m), Thang La (5050m) and finish in Kathmandu in Nepal.
Spokeswoman Emma Lowes said the base camp attempt was particularly risky as the road was very busy and the handcyclists were very low to the ground.
The CatWalk Spinal Cord Injury Trust was founded in 2005 by Williams, badly injured after an equestrian fall, and aims to challenge the boundaries of research to help victims walk again.

For more on the The Big Cycle, visit catwalk.org.nz.