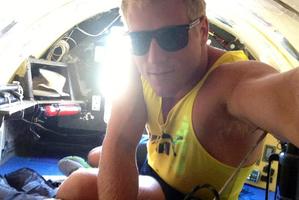 Former world champion rower Paul Gerritsen's dream of setting an ocean-crossing record has been crushed after running out of food.
Kiwi Gerritsen, 28, and five British men left on the Titan last month to row across the Atlantic Ocean in less than 32 days.
Organiser and olympic rower Rob Hamill said the men packed enough food for only 28 days.
The crew has been eating two freeze-dried meals a day for the past week, he said.
"With the rowing regime and calorie expenditure they will be chomping into their body reserves," Hamill said.
A ship came to the exhausted rowers' rescue yesterday and dropped off tins of mackerel.
"Not only have they missed a record but the food has rubbed salt in the wound because they don't get an unassisted row."
The men were 563km and five days from their destination in Barbados.