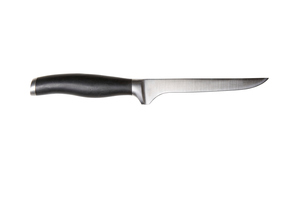 Police are looking for a man who brandished a boning knife at a young shop assistant in a botched robbery of a Napier dairy on Thursday night.
It's the third time the store on the corner of Creagh St and Te Awa Ave has been robbed in the last seven years, for a combined haul of little more than a handful of chocolate bars.
But each time the offenders have risked the possibility of up to 14 years in jail, the maximum penalty for aggravated robbery - weapons being used in all three crimes.
The chocolate bars were snatched as teenaged robbers armed with a pistol fled a Saturday night raid as a shopkeeper activated an alarm in August 2006. Four teens, aged 16 and 17, were arrested within a few days.
Nothing was reported stolen when a 20-year-old also wielding a gun tried to rob the dairy in July 2011, also being arrested within a few days, along with his girlfriend who had used a bank card at the store just moments before the Saturday night heist.
Police said yesterday the robber in the shop on Thursday night, about 8pm, demanded money but also left "empty-handed", after a shop assistant refused the request.
No one was injured.
For more articles from this region, go to Hawkes Bay Today