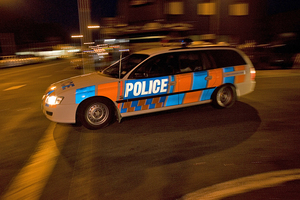 A knife was embedded in a man's head after a gruesome stabbing at a party early this morning.

The 20 year-old Christchurch man was stabbed just behind the eye. His attacker used a nine-centimetre knife.

The victim, who was in his own home during the attack, will need surgery in hospital today.

The alleged attacker, also 20, was appearing in Christchurch District Court today on charges of wounding with intent to cause grievous bodily harm.

Canterbury Police communications manager Stephen Hill said the stabbing happened in Flockton Street, St Alban's, at about 1.00am after an altercation at the house party.

Hill said a police officer who was one of the first to arrive at the crime scene had emergency medical experience. The officer made a decision to leave the knife undisturbed.

The victim is expected to survive his ordeal.