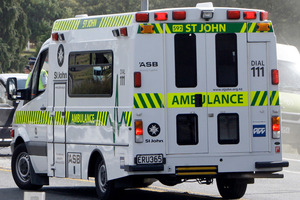 A recent review of the 111 emergency call system has found the service is effective but has recommended changes to the governance arrangements overseeing the system.
The review was called after a series of botched 111 calls such as one last year in which a 111 call resulted in an ambulance being sent to a Southland home instead of a Lower Hutt home to attend a choking toddler.
Central Emergency Communications in Wellington launched an internal review after the incident.
The latest nationwide review covered the operation of the service to the point where calls are handed over by Telecom to emergency service providers.
It did not cover the response of emergency service providers to 111 calls but looked at whether the service is effective and able to adapt to technology.
Last year the Government said it would consider setting up a dedicated agency to run the 111 emergency call system after a strategic review.
Ms Adams said today she felt the service was largely working well.
"The review shows the service is working well, however, we need to ensure it is well positioned to adapt to changing technology and needs."
"To support the future development of the system, improvements will be made to clarify the roles of the two governance groups which oversee and advise government on the 111 service."
Ms Adams said policy objectives had been released to guide any future development of the 111 service.
They are that:
- 111 calling is free of charge for genuine calls
- 111 calling is accessible to all New Zealanders who are connected to a public telecommunications network
- 111 calling is of sufficient quality and clarity across all supported channels of communication
- The availability of 111 calling on different devices and channels is transparent to users, and responds to evolving public expectations
- 111 calling has a very high level of reliability
- Emergency service providers can obtain sufficiently accurate and reliable caller location information to respond promptly to emergencies
- The security of any information relating to 111 calls is preserved.
- APNZ