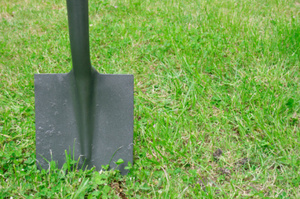 Two West Coast women on a community work detail decided to settle their differences with shovels.
Toni Lea Bower, 20, of Blaketown, appeared in the Greymouth District Court this week on a charge of fighting in a public place and two charges of assault.
The court was told she was completing community service at Omoto Racecourse, near Greymouth, when she was hit with a shovel during an argument with another detainee, Abigail Bennington.
Bower retaliated by smacking the other woman's legs with her shovel.
She later told police: "She hit me with her shovel and had me by the hair, what was I supposed to do?"
The two assault charges arose from an incident on December 23, when Bower argued with a man and a woman who arrived at her house to pick up some property.
She twisted the woman's arm then threw a pair of scissors at the man, hitting him on the back.
Judge John Strettell sentenced Bower to 60 hours' community work, with a warning that her propensity for violence would lead to a prison sentence if she did not change her ways.
- APN