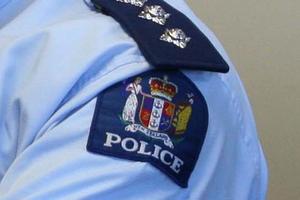 Police are offering a $50,000 reward as they struggle to solve the murder of a Paeroa businessman.
It is eight months since pizza restaurant owner Jordan Voudouris was gunned down in the early hours. Police are also offering immunity from prosecution for any accomplices.
Detective Sergeant Glenn Tinsley said police hoped a reward may prompt those holding key pieces of information to the case to come forward.
"As such, the Police Commissioner authorised that a reward of up to $50,000 will be paid for material information or evidence, which leads to the identity and conviction of any person or persons responsible for the death of Mr Voudouris."
"Immunity from prosecution will be considered for any accomplice - not being a principal offender responsible for his death - who shall first give such information or evidence."
"While police did not often offer rewards we believe a reward may be just the incentive needed to get someone to come forward who hasn't already spoken to investigators.''
Mr Voudouris, 55, was killed in the early hours of Monday 18 June 2012 with his body being found behind his premises, Mykonos Pizza and Pasta Restaurant in Belmont Rd.
"Often in cases such as this people's loyalties change as time goes on and we urge anyone who may have information not made available to us earlier to come forward now. Similarly there may be someone with information who has held back hoping the murder would be solved without them having to get involved,'' Mr Tinsley said.
Anyone with any information is asked to contact the Operation Olive enquiry team on 0508 Paeroa (723762) or their nearest police station.
- nzherald