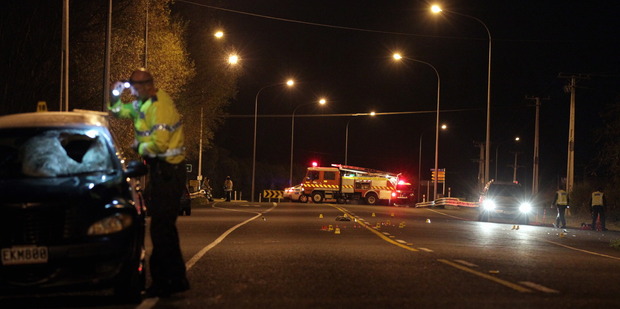 The reason why a woman walked into the path of an oncoming vehicle which struck and killed her on State Highway 2 at Otane last year will never be known, a coroner says.
Gail Annette Hansen, 67, died when she was struck by a car while crossing State Highway 2 near an intersection on June 2 last year. She died at the scene of the 100km/h zone.
In a finding released yesterday, Coroner Chris Devonport concluded the vehicle driven by Elizabeth Graham would have been visible and audible to Mrs Hansen on the evening she was killed.
Alerted to Mrs Hansen's presence on the road by her passenger, Mrs Graham swerved to avoid her, but hit her with the front left of her car.
Mrs Graham and Mrs Hansen's family had been in contact since the accident.
"It affects you forever," Mrs Graham said yesterday. "It's pretty hard driving past that spot and, yeah, and it's just one of those life-changing moments that you could have no control over.
"I'm holding up okay because I have got a very supportive family and friends.
"I pray that you never get into a situation like that. It's not very good - it just makes you understand the things that happen to other people that you read about."
Statements given by Mrs Graham and her passenger showed Mrs Hansen had appeared to be walking in a strange manner. One possible scenario was that Mrs Hansen had suffered from a medical issue at the time. The report stated there was "no evidence to either confirm or deny this".
"It is possible that Mrs Hansen was distracted," the finding said.
Mr Devonport made no recommendations. Hastings road policing Sergeant Ray Kirkby confirmed yesterday that no charges were laid.
For more articles from this region, go to Hawkes Bay Today