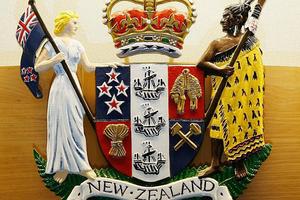 A boozy celebration on being spared a term of imprisonment will see Michael David McIntyre spend the next 14 months in jail.
Last month the 51-year-old was sentenced in the Whanganui District Court to six months' home detention for failing to stop after an accident, careless driving and driving with an excess breath-alcohol level.
But on January 28, just three days after receiving that sentence, McIntyre, his "on-again, off-again" partner and an associate gathered at his Castlecliff home and drank alcohol while celebrating McIntyre's avoidance of prison.
A condition of his sentence had been to refrain from drinking alcohol.
Judge Dugald Matheson said McIntyre had made a mockery of the leniency shown to him when he was earlier spared a term of imprisonment.
Even though it was his seventh drink-driving charge, consideration was given to the fact it had been 14-and-a-half years since he was last in court for such an offence.
At the gathering McIntyre had tried to shove a banana in his partner's mouth, before wrapping his hands around her throat.
She was able to break away, and McIntyre's lawyer, Richard Leith, contended that, due to his client's intoxicated state, the assault had not involved a lot of force.
McIntyre's sentence of home detention was cancelled yesterday by Judge Matheson and 12 months' imprisonment imposed, with two more months for admitted common assault.
For more articles from this region, go to Wanganui Chronicle