Industry official says strict controls greatly reduce chance of Europe's horse-flesh scandal replicating here.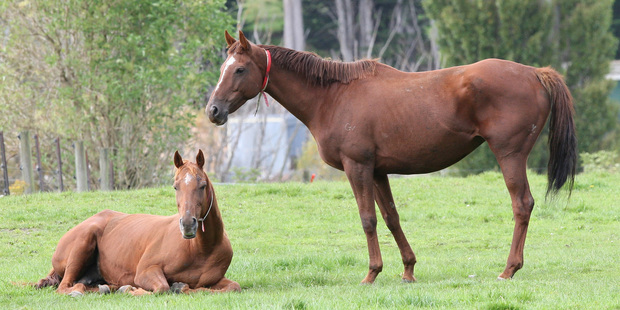 It is "highly unlikely" horse-flesh has been introduced into beef products illegally in New Zealand, the meat industry said yesterday as a contamination scandal widened in the UK.
Beef and Lamb chairman Mike Petersen said New Zealand had processes for ensuring the safety and quality of meat products in this country.
"Certainly processes in New Zealand ... I'd be pretty confident that it would be highly unlikely," Mr Petersen said.
"Our processes are certainly world-leading. But then maybe they thought that in Europe as well, and that's the only caveat I'd put on it."
The British Government last week said that Findus-branded lasagne and two meals sold by supermarket chain Aldi contained up to 100 per cent horse meat, and products containing horse have subsequently been found in France and Sweden.
In New Zealand, a Ministry of Primary Industries spokeswoman said every year, 300 samples of meat were tested for possible contamination by another species.
The spokeswoman said if a type of meat was specified in products' ingredients, such as beef, it would be misleading "under both food and the fair trading legislation" not to use that meat.
Mr Petersen said New Zealand food regulations were stringent to ensure reputation.
"We have probably the best reputation in the world as far as food safety standards go. We spend a lot of time and effort and money trying to protect that and keep that in place."
New Zealand's only licensed meatworks exporting horse meat for human consumption, Clover Export Ltd, did not return the Herald's request for comment.
Last year, New Zealand exported 392,000kg of horse, ass, mule and hinnie meat, according to Statistics New Zealand. The total export value was $1.8 million.