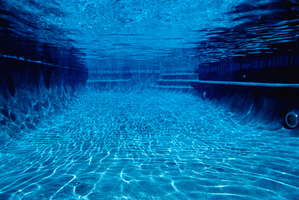 One person has been taken to hospital after inhaling a potentially toxic chemical that was mistakenly added to the water of a school swimming pool, say police.
Police, fire and ambulance were called to Hillpark Primary School in Manurewa, Auckland, at 10.15 this morning after it was discovered the caretaker had "put the wrong mix into the water", said a Police Northern Communications spokesman.
A male staff member inhaled chemicals and was treated by a decontamination unit for minor injuries, and has since been taken to Middlemore Hospital as a precautionary measure.
Ambulance crew are assessing students at the school.
The chemical mix-up forced the evacuation of students from the pool area but they remain on site, said principal Gavin Beere.
He declined to comment further, other than to say the Department of Labour is investigating.
Northern Fire Communications shift manager Tania Matthews said crews remain at the scene cleaning up the contamination, and a high-pressure fan is clearing the vapours.
- APNZ