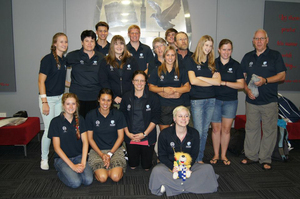 Bethlehem College will not be investigating the finding by Kenyan police that former school student David Fellows was not the driver of the van in the fatal crash last month.
Following an investigation, Kenyan police have insisted that local man Christopher Mmata was driving when the vehicle crashed, killing him, former Bethlehem College pupil Caitlin Dickson, 19, and Tauranga couple Brian and Grace Johnston, ONE News reported.
It was initially assumed Mr Mmata was driving and it was only after Mr Fellows, 18, returned to New Zealand that he confessed to being behind the wheel.
However, an investigation by Kenyan police showed it was impossible the teenager was the driver, and it must have been Mr Mmata behind the wheel, according to media reports.
Bethlehem College board of trustees chairman Greg Hollister-Jones today told Newstalk ZB the board had no plans to question Mr Fellows following the finding.
"We were never going to look into matters that were problems of the Kenyan police to look at.
"I don't see any need to do that. I think that's between him and the Kenyan authorities," he told the radio station.
Mr Hollister-Jones said he wouldn't be second-guessing the authorities' finding, which included information he was not aware of.
The school has started its own investigation, which focused on school not police matters, said Mr Hollister-Jones.
A post mortem examination showed Mr Mmata had shattered ribs, a Kenyan police spokesman told One News.
"The injuries of the driver and also the inspection of the car is showing that really the driver, Christopher, was the one driving the car," he said.
The spokesman said Kenyan police had no reason to be a part of any cover-up.
- APNZ