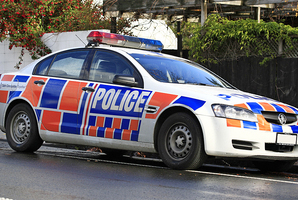 Police have named a man murdered in his Christchurch home overnight.
He was 48-year-old Guy Christian Scollay.
A 44-year-old woman who lived at the address has been arrested and charged with his murder.
Police said she was related to Mr Scollay, as well as a 19-year-old man who was also at the property during the incident.
Detective Inspector Virginia Le Bas said police believed the incident was family violence-related, and no one else was being sought in connection with the death.
Police were called to the family's home on Edgeware Rd in St Albans about 3am.
Officers found Mr Scollay's body inside.
A weapon believed to have been used in the incident was also found at the scene, Ms Le Bas said.
The arrested woman was due in Christchurch District Court tomorrow.
A neighbour said she heard yelling at the home early this morning.
She did not go on to the street because she was concerned for her own safety. "I just heard yelling and then I heard sirens," she said. "We just don't need this. It's just awful."
A forensic examination at the address will continue this evening and tomorrow, and investigators will conduct follow-up interviews.
Mr Scollay's body was removed from the house this afternoon and a post-mortem examination would be done tomorrow.
Next of kin had been advised of the death, and Victim Support and police family liaison staff were working with relatives, Ms Le Bas said.
Mr Scollay used to play bass guitar and sing in Christchurch band Gas during the 1990s.
According to the Soundclick.com website, Mr Scollay left the band after he "lost interest in music altogether".
He was involved in working on the EP Compressed Gas, which was made between 1996 - 1998, but not released until 2009.
- APNZ