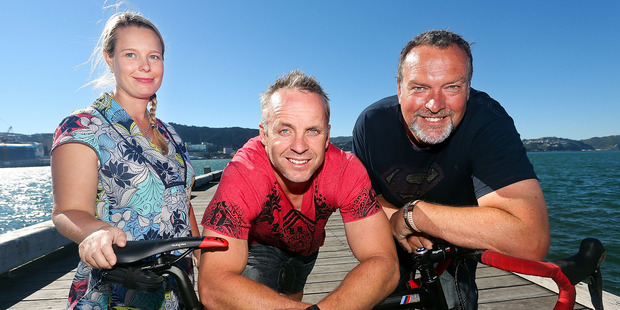 The parents of 2-year-old triplets who died in a Doha mall fire are helping raise funds for premature and sick babies.
Jane and Martin Weekes' triplets Lillie, Jackson and Willsher Weekes were among 13 children who died in a fire at the Villaggio Mall in May last year.
The couple, of Auckland, are still grieving the loss of their children while fighting for justice in Qatar. Yet they have found the time to help other parents.
The Weekes will sponsor New Zealand's first Ride4Life charity event. The event is aimed at raising $1 million for the NeoNatal Trust.
A team of cyclists, including former All Black Christian Cullen, will pedal their way around the country in just three weeks.
Martin said that the $10,000 donated to them at the time of their children's deaths will go towards fuel for the charity ride's 12 support cars.
The triplets were born prematurely and spent nine weeks in incubators while feeding from tubes.
The NeoNatal Trust provided them with support and medical care throughout the "daunting" process, he said.
"Just because we don't have kids together does not not mean we are not family-focused," Martin said.
He said they were, however, trying to create a new family through IVF treatment.
"We enjoyed our time as parents so we would like to have a family again."
The Ride4Life will begin in Cape Reinga on February 25.