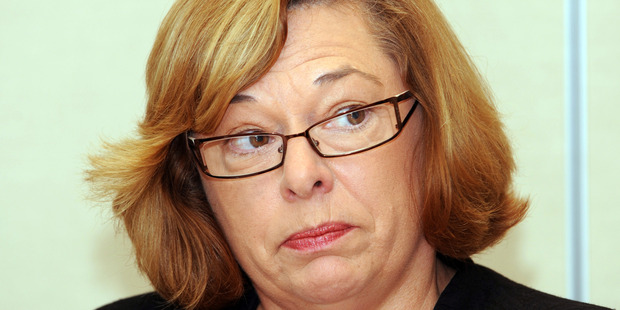 The exodus of board members and managers in the wake of privacy breaches at ACC last year cost the taxpayer $5000 in farewell and welcome functions, including $1000 for the goodbye lunch of former board chairman John Judge.
The hospitality expenses of ACC's chief executive for the last six months of 2012 included Mr Judge's farewell lunch in June at $100 a head for 10 people, as well as a $742 function for former chief executive Ralph Stewart in December.
The most expensive farewell was the $154-a-head function for the departing general manager, Denise Cosgrove, who moved to Australia to become the chief executive of Worksafe Victoria, a health and safety organisation. That cost a total of $1693 for 11 people.
The expenses also included a farewell lunch for an unnamed board member, costing $464 for four people, as well as a $323 welcome lunch for four with the new acting chief executive, David May.
Both Mr Judge and Mr Stewart resigned in the wake of the privacy scandal prompted by ACC's accidentally sending details of thousands of other people's claims to a claimant, Bronwyn Pullar.
Two other board members, John McCliskie and Murray Hilder, also left at that time.
Paula Rebstock was installed as the new board chair. A spokeswoman for ACC Minister Judith Collins - who said at the time that the resignations would help with the culture change she expected at ACC - said it was up to the board to decide on the appropriateness of expenses. Ms Collins had not attended any of the functions.
Ms Rebstock said Ms Cosgrove was a senior and long-standing employee and was within the rules, and the holding of the function was at the judgment of the former chief executive, Mr Stewart.
Government department heads were told to rein in their spending in 2010 after revelations of frequent dining at high-end restaurants.