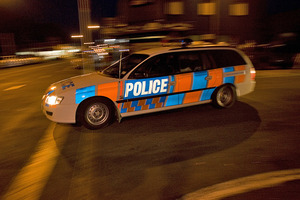 A woman was violently attacked in Nelson last night, police say.
The victim had crossed the Normandy Bridge on Bridge St and was walking on the Maitai River Walkway at about 10pm when she was grabbed from behind and dragged under the bridge, police said.
She managed to fight off her attacker and run away, and suffered a number of bruises and scrapes.
Nelson Bays area commander inspector Ross Lienert praised the woman's bravery.
"She's been subjected to a number of punches, but she's managed to land a few of her own and escape from the attacker. She's done extremely well under the circumstances," he said.
"It is apparent from the description of the incident that the attack was sexually motivated."
Mr Lienert said police were increasing their presence in the area to help safeguard the public and find the attacker.
They would also speak to nearby residents over the weekend.
"We have increased patrols in the area. In the meantime I urge people to take extra precautions when walking at night in the area," he said.
The offender is described as being aged in his 20s, 170cm tall, Caucasian, with short hair and of medium build.
He was wearing dark blue baggy jeans with a tear in the seat, and a grey, long-sleeved hoody with a zip up the front and dark writing.
Police want to hear from anyone who was in the area at the time who could help identify the attacker.
They also urge anyone who might have experienced a similar attack to report it to police.
Anyone with information should call Nelson Police on (03) 546 3840.
- nzherald.co.nz