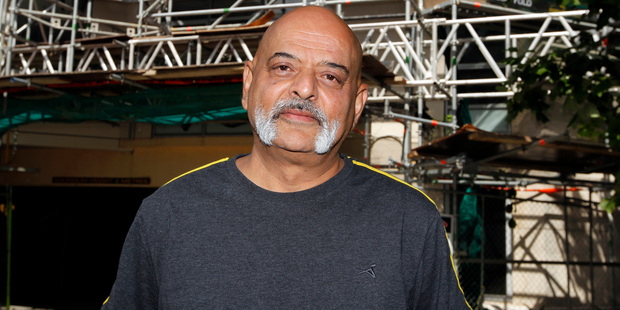 Raja Sharma invested his life savings in an apartment in Hobson Gardens after falling in love with New Zealand and immigrating with his wife to Auckland.
Nine years later, the 56-year-old consultant faces an uncertain financial future after Mainzeal stopped work on repairs to his leaky, three-bedroom apartment that cost about $400,000. "It's a great place [Hobson Gardens] but with nobody to bail us out I don't know where we are going to go," he said.
Repairs costing about $15 million to the two-tower 97-unit block at 205-215 Hobson St near Spaghetti Junction were behind schedule when Mainzeal went into receivership on Wednesday and stopped work on the project. Mainzeal built the blocks and was also the contractor to fix them, wrapping a giant white protector sheath around the towers to guard against further water damage.
Mr Sharma said the windows and cladding had been removed from his third-floor apartment - he has moved into another apartment in Hobson Gardens - making it susceptible to water seeping from the floors above.
"There is going to be trouble," said Mr Sharma, who has spent thousands of dollars on legal and other fees to fix his apartment.
Negotiations over the repairs to Hobson Gardens were protracted and at one stage were heading to the High Court at Auckland but were settled in advance.
Some apartment owners were worried about having the same builder back. A question was asked at a body corporate meeting if Mainzeal should be invited to tender for the work because "Mainzeal took shortcuts during the original construction and there was no certainty they would not do the same thing during remedials".