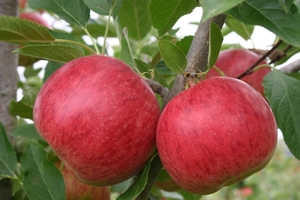 A Bay of Plenty man is doing his bit to help the hungry and the community by picking excess fruit and donating it to people in need.
Martin Stewart has set up Community Fruit Tauranga, which is a not-for-profit organisation that picks unwanted fruit from people's fruit trees, donates it whole or turns it into jam or marmalade.
The project was set up in Tauranga about a month ago by Mr Stewart.
"I got the idea from a Facebook page called Community Fruit Harvest. A woman started it in Auckland then other people started their own franchises, as she likes to call it, and that's how I started with it here," he said.
"I thought this was a good way to help out the community and I knew something needed to be done because I've seen excess fruit growing all over town."
Mr Stewart hasn't been out to gather fruit yet but is setting up his first pick with the help of volunteers.
Once locals get wind of the concept, Mr Stewart is expecting to be busy picking. He said he would donate the fruit to the Foodbank, Salvation Army or other charities that could pass it on to needy families.
"It's feijoa season coming up ... and I really hope we can get this moving because it's a really good way to help others," he said.
The Community Fruit Tauranga Facebook page is liked by about 50 people and has generated positive responses from locals.
Ohauiti woman Rachelle Mann said she "loved the idea" and was keen to be involved.
Mr Stewart said the response from the community was encouraging.
He also said he was willing to travel all over the Western Bay to pick fruit for charity.
If you are keen to help, you can contact Mr Stewart on the Community Fruit Tauranga Facebook page.
"This is only the beginning and we've got a long way to go ... but I really hope we can get somewhere with this.
"This is just one way I can do my bit for the community and help pass it on to others."
For more articles from this region, go to Bay of Plenty Times