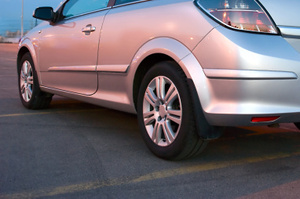 A toddler is dead and a 3-year-old boy seriously injured after separate serious accidents yesterday.
The 18-month-old girl died after being struck by a vehicle on a driveway on State Highway 12, Ohaeawai, in Northland about 1pm. Police said the driver of the vehicle was co-operating and an investigation was under way.
The child's name would not be released until next-of-kin were told. She was flown to Starship hospital in Auckland but could not be saved.
Meanwhile, police in South Auckland were speaking to the driver of a vehicle that struck a 3-year-old boy on Bairds Rd yesterday morning, leaving him with serious injuries.
A resident said she heard a sickening thud quickly followed by a woman's panicked screams.
"She was walking up and down the street ... you could just hear the panic."
The boy was lying on his back on the side of the road near a scooter, although there were conflicting accounts of whether the boy was walking with an adult and another child or had just stepped out of a taxi.
A police spokeswoman confirmed a male had come forward and was helping with inquiries. Earlier in the day, the police Eagle helicopter joined the search for the driver of the car, which was a dark-coloured station wagon or van.
The boy was in a stable condition in Middlemore Hospital last night.