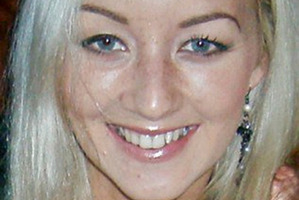 Australian police have revealed that officers found the body of a New Zealand woman in her Melbourne apartment after her worried family asked them to check on her.
Zahra Hammond, 26, was discovered in her bed at her home on Blackshaws Rd, Newport, about 8am on Saturday. It is understood she may have laid dead for days before she was found.
Victoria police said officers went to the address "following a welfare check requested by her family''.
Detective Sergeant Brad Lawrence told the Herald today there were "certainly no suspicious circumstances'' and a report was being prepared for the coroner.
Results from a post-mortem examination were due in the next few days.
"We don't want to speculate until such time as a full enquiry has been conducted,'' Mr Lawrence said.
The Herald had previously been told by a Williamstown police officer that a friend had discovered Miss Hammond's body.
But it is understood her mother, Cindy Lomas, had become worried when phone calls and text messages to her daughter went unanswered and called police.
She has flown to Melbourne to bring her daughter home.
A cousin, Kelly Gillard of Auckland, said the family were devastated at the news.
"We're just shattered,'' Ms Gillard said.
"She was such a beautiful girl and she loved her family and friends. There was nothing wrong with her at all. We're just at a loss, we don't know what's happened.''
Miss Hammond attended Whangarei Girls High School.
She moved to Melbourne recently and had been working in an administration job at a law firm.
The family are now fundraising to bring the body back home.