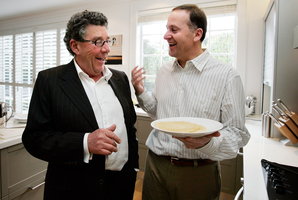 John Key with Paul Holmes in 2008. File photo / Doug Sherring
Prime Minister John Key said he will be unable to attend the funeral of veteran broadcaster Sir Paul Holmes on Friday because of his commitment to meet Australian Prime Minister Julia Gillard in Queenstown.
She is arriving on Friday for annual bilateral talks between the leaders.