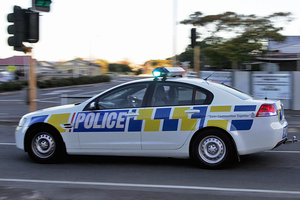 The family of a man killed in an alleged drink-driving crash say they are struggling to come to terms with his death.
Sean Frost, 43, of Christchurch, died five days after the car he was a passenger in ploughed into a power pole in Canterbury last October.
Police allege 22-year-old driver Cody Pierce was over the alcohol limit before the crash.
They also allege he failed to stay and check for injuries before he phoned a mate to pick him up and leave the scene.
Police said he then left for Australia.
Pierce returned from Queensland to face four charges last month after police issued a warrant.
He was arrested when he landed at Christchurch International Airport on January 6.
Today Pierce appeared in the District Court to plead guilty to two minor charges - of driving while disqualified and another of failing to report the accident at Johnson Rd, West Melton, at about 9pm on October 27, within 24 hours.
But he pleaded not guilty to drink-driving causing death and failing to stay and check for injuries at the scene of an accident.
Judge Raoul Neave remanded him on continued bail to live with his parents in Darfield until March 4 for a pre-trial hearing.
Pierce, in a black open-necked shirt, made no comment as he left the court.
But the family of Mr Frost were left upset.
His brother Paul said the family was struggling to come to terms with Sean's death and the prospect of further court proceedings would take its toll.
Another brother, Tim, said: "It's so cruel putting us through all this. We're going through this again and again.''
"It's appalling ... I've got a son and daughter who don't have an uncle any more.
- APNZ