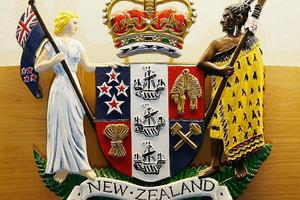 A Rotorua man accused of wounding a 9-month-old baby can now be named.
Piripi Te Rame Sisley, 21, appeared in the Rotorua District Court today on a charge of recklessly wounding a child.
Judge James Weir lifted the man's interim name suppression, which had been in place since Sisley's first court appearance on January 14, saying there was no reason why he shouldn't now be named.
The baby was airlifted to Auckland's Starship Children's Hospital in a serious but stable condition after an ambulance was called to a Korimako St house in Selwyn Heights on December 27.
The baby was discharged from hospital last month and is now in the care of Child, Youth and Family.
Sisley was remanded on bail without plea until his next appearance on April 5.
His bail conditions include non-association with two people, and not to be around children under 16 without being supervised by an informed adult over the age of 20.
For more articles from this region, go to Rotorua Daily Post