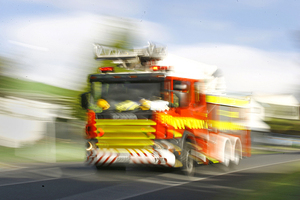 Firefighters are battling a large scrub fire in Southland.
Some 10 to 12 hectares are burning near the Craigieburn Forest.
Fire Service Shift Manager Rewi Grace said they have 12 units attending as well as four helicopters.
"Very, very dry down that way. Word used by one of the fireman was it's a tinderbox and it's a strong wind but we're hoping it's not going to pick up."
Mr Grace said the cause is unknown at this stage.