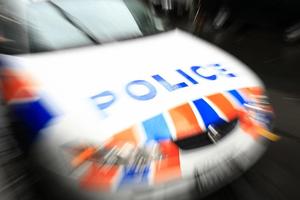 Northland police are investigating how a pedestrian was struck by a vehicle and then by a following police patrol car.
The 43-year-old man, believed to be from Auckland, suffered serious but non-life threatening injuries predominantly to his lower body and legs and remained in a stable condition in Whangarei Hospital.
Officers were trying to contact the man's family.
Road policing manager Inspector Murray Hodson said emergency services were called to State Highway 1, about 1km from Kaikohe, about midnight yesterday but said it appeared neither driver was at fault.
"The crash is currently under investigation by the serious crash unit, however, initial indications are that the incident happened in an area controlled by a 100km/h speed limit," Mr Hodson said.
"It appears that a member of the public was driving west along SH12, followed by a marked police car, when the first vehicle ran over a man wearing dark clothing who had been lying on the road."
A following police car then ran over the man. Both vehicles stopped immediately.
Mr Hodson said it had not yet been established why the man was lying in the road but police understood the victim had been drinking alcohol before he was found in the westbound lane.
Initial investigations had revealed the speed of the vehicles at the time was about 75-80km/h and the police patrol was not in urgent duty driving at the time of the incident.
Mr Hodson said as well as being investigated by police, the matter had been reported to the Independent Police Conduct Authority.
For more articles from this region, go to Northern Advocate