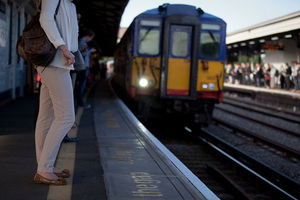 Train services across Auckland are delayed for up to 30 minutes following two separate incidents this morning.
A spokesperson for Veolia Transport, Sarah Hall, said the first incident was a signal panel issue on the southern line about 6.44am, causing delays for services on the Otahuhu and Manukau issue.
The second incident left a train stuck at Kingsland station on the Western line for an hour due to an "operational issue".
Ms Hall said the line is now clear now and the train has made its way to Britomart.
"Now we are just working to get everything back to schedule," she said.
- nzherald.co.nz