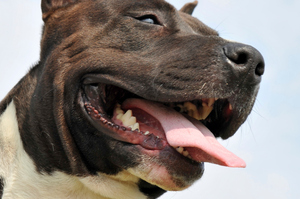 A Rotorua woman has pleaded guilty to owning a pitbull which attacked and seriously injured a toddler.
Philomena Marcelle Matthews, 37, appeared in front of a community magistrate at the Rotorua District Court this morning charged under the Dog Control Act 1996.
She entered a guilty plea through her lawyer Annette Sykes, and was remanded at large to appear in the Rotorua District Court on February 18.
The dog was seized by Rotorua District Council's animal control unit immediately after the attack and is being kept in the pound until a judge orders whether or not it should be destroyed.
For more articles from this region, go to Rotorua Daily Post